After you've created a videoask step and selected how you want people to respond, you can change the answer type to collect a different type of response or build a different flow. 
Note: You will not be able to change the answer type if you've already collected responses for a step. 
Change the answer type
1
Login to your VideoAsk account and select the videoask you'd like to edit from the left-hand panel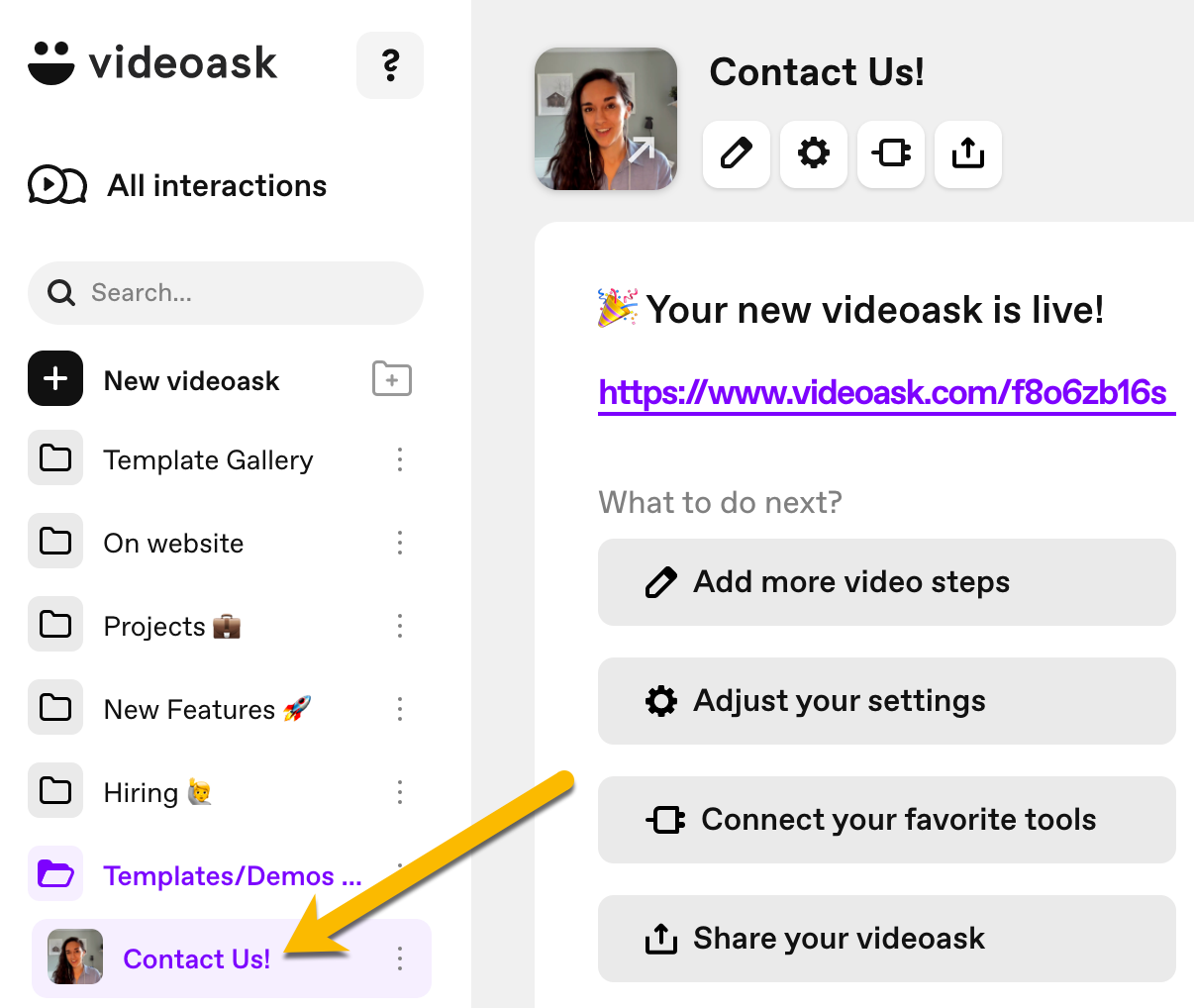 2
Click Edit this videoask
3
Select the step you'd like to edit and click Edit this step

5
Click the pull down menu under Select answer type to see your options and select how you'd like your respondents to answer.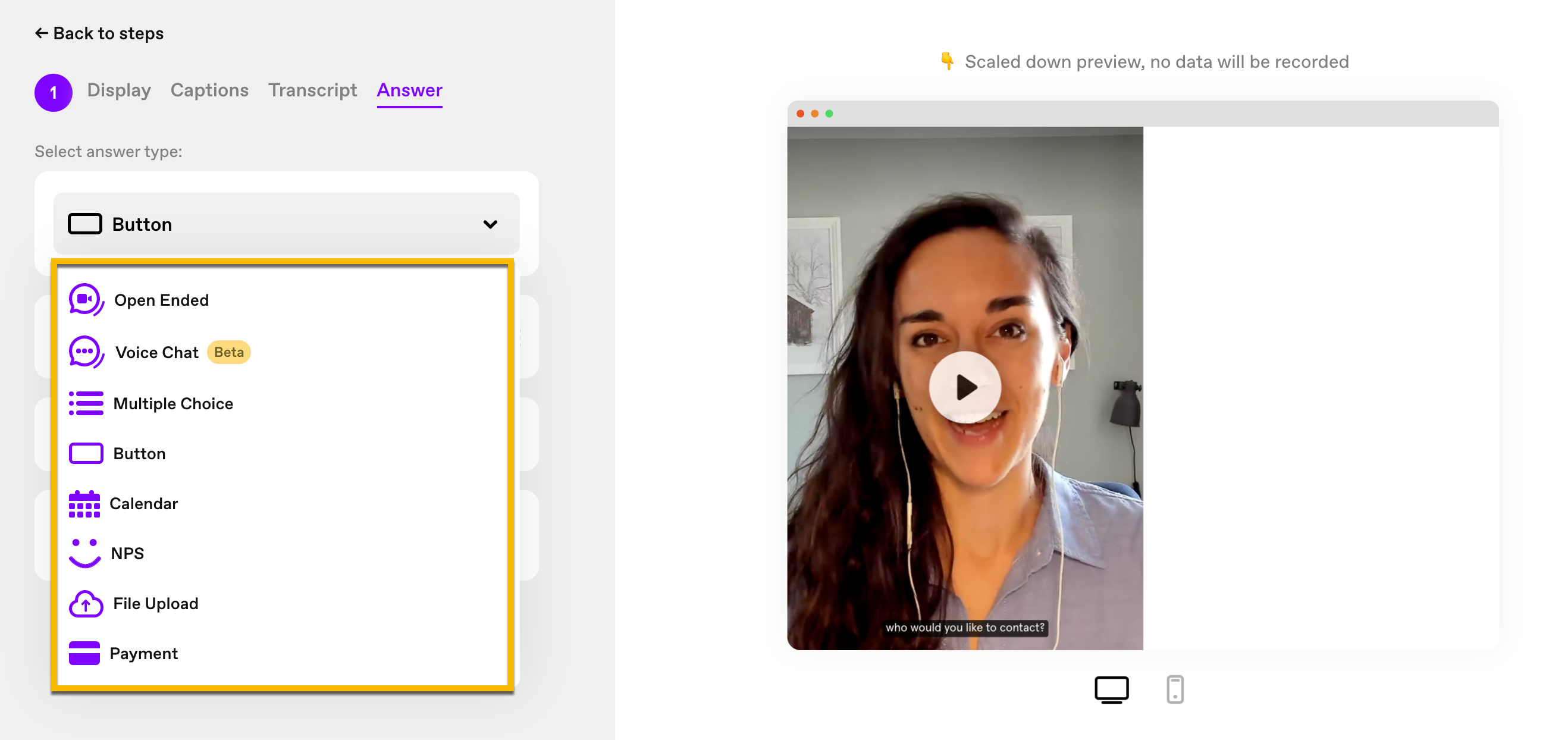 The answer type that is currently selected will display in the preview of your videoask to the right.
Changing the answer type when you've already received responses
If you've already collected responses and you'd like to change the answer type you can: