Conditional logic can be used in multi step videoasks to skip steps or take people down a different path depending on their answers to questions (ie "choose your own adventure").
Use conditional logic in conjunction with URL redirect to build funnels, surveys, or immersive experiences that are dependent on respondent choices.
If you don't add logic, your videoask will flow linearly (i.e. step 1 -> step 2 -> step 3, etc). 

Note: In order to use conditional logic, either multiple choice or NPS answer types must be selected for the step where a logic jump will be made. 
Create a new step with logic
1
Click Build to open your videoask builder
2
You have two ways to add a new step. Click and drag a node to create a new step with logic:

Or click the + icon on your map in the relevant location: 

3
If you add a step in between current steps, you will be prompted to decide the logic when the step is created. Select which options from your previous step will jump to this step.

4. Configure the answer of your step and that's it! Now you can see the flow of your new logic reflected in the builder map.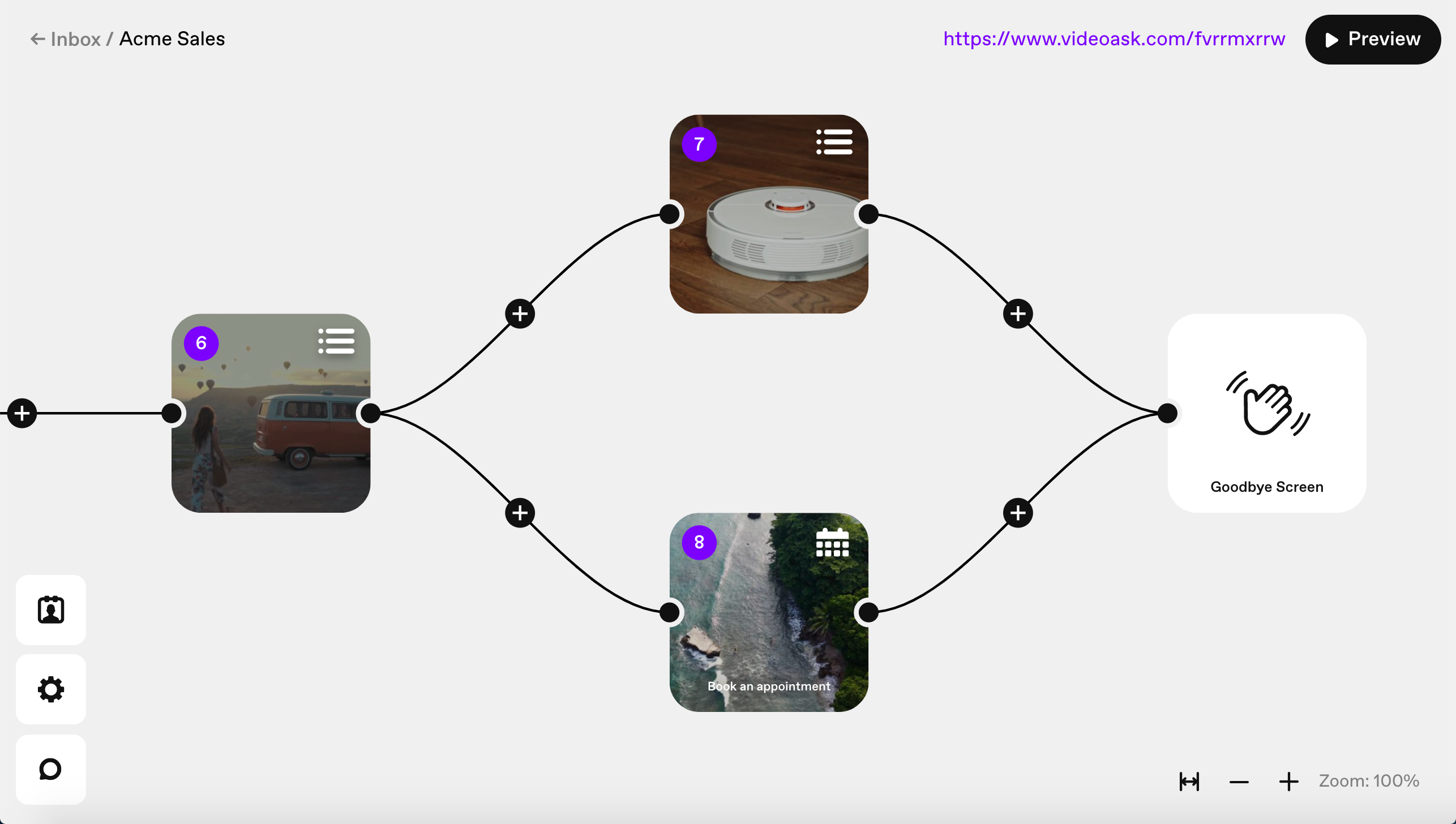 Change the logic of existing steps
You can change the logic of any existing steps by interacting with the map in your builder or within the step settings.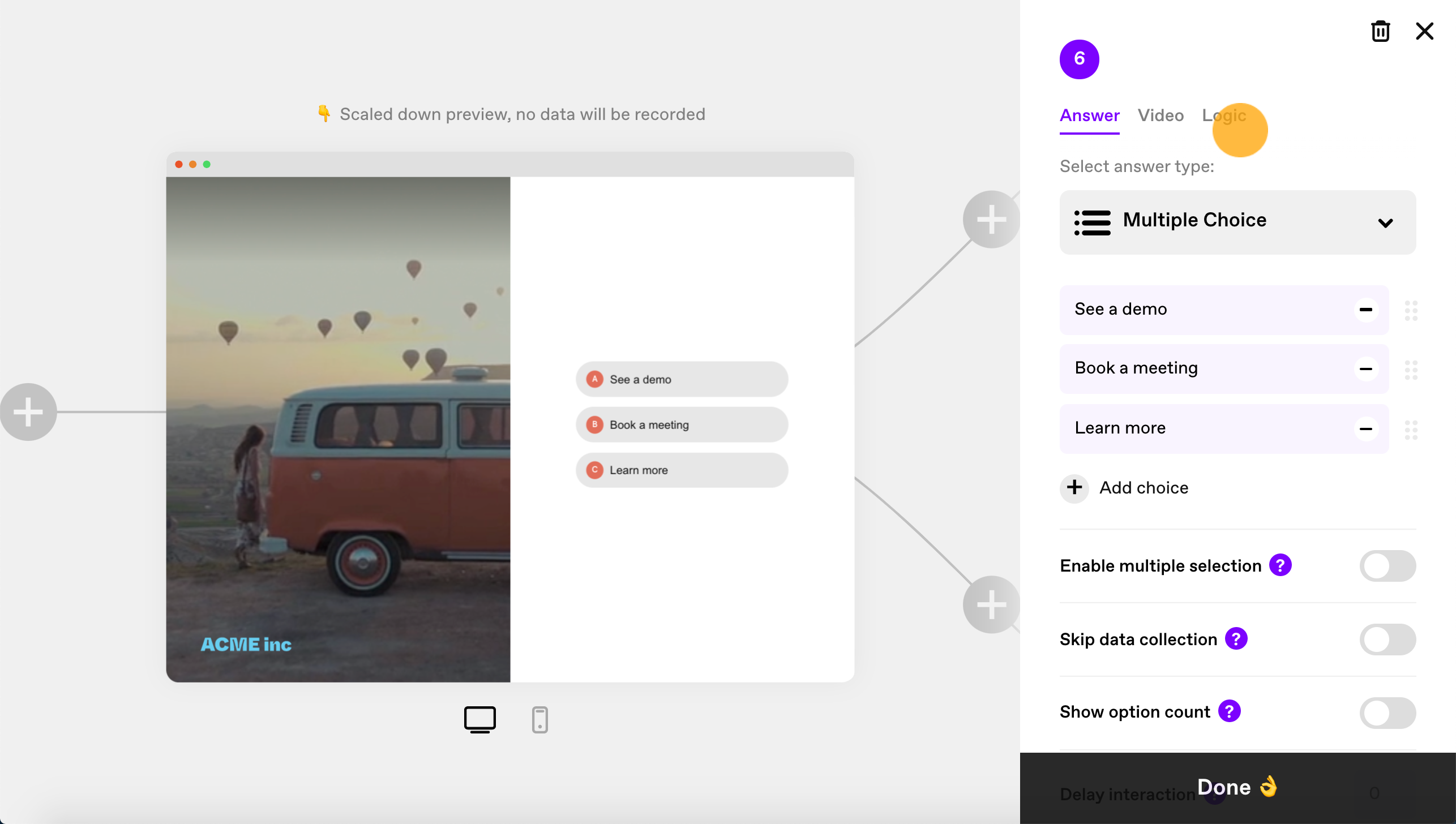 3
Click an option to edit the logic
4
From the dropdown menu you can select whether this option will lead to another step, the end screen or redirect to a url. Select one of these routes.
5
When you're finished editing the logic for this step, click Done
Once again your builder map will update to show your new logic:
Use the builder to create your logic
Our interactive builder lets you create, visualize, and test logic within the builder itself. Drag nodes to connect them to different steps. This will change their logic accordingly.
Test your logic within the builder by clicking on any of the videoask elements: