A new contact is created each time somebody responds to one of your videoasks and submits their contact details. You can also add a contact manually to your contact list or if you're a Typeform user, you can import your contacts from Typeform to VideoAsk.
If you'd like to view all interactions with a contact, delete interactions or contacts, update contact details, or send a direct message, you can do so from the contacts directory.
Note: Team members will only see a contact in the directory if the contact has responded to a videoask in at least one folder they have access to.
Jump to:
View a contact
1
From your dashboard, click Contacts.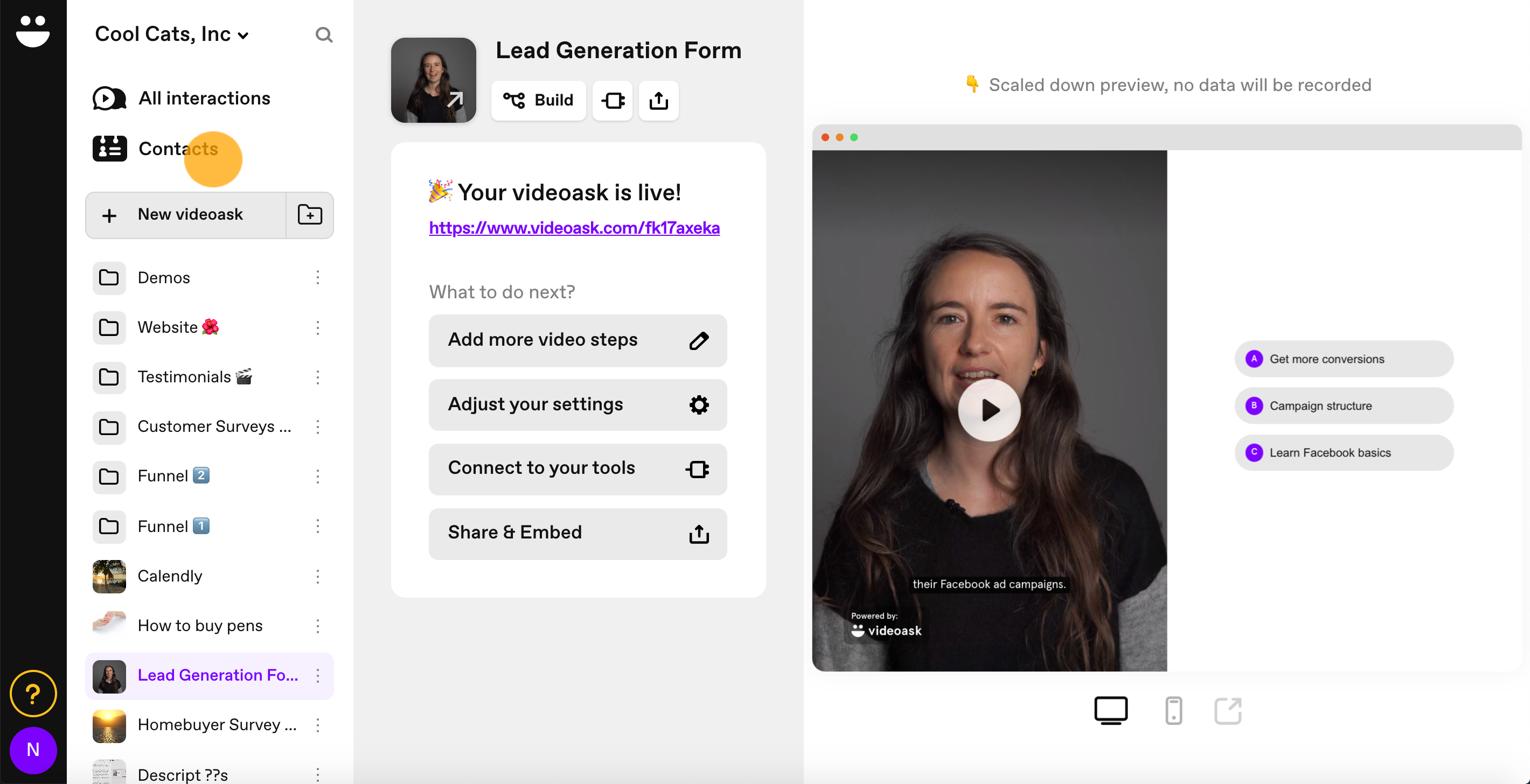 2
You'll now see all your contacts listed alphabetically. Click a contact's name to view all your interactions with them.
💡 Tip: If you have a lot of contacts, start typing the name of the contact you're looking for into the search bar to avoid having to scroll.
3
Interactions with this contact will be listed from newest to oldest. Click an interaction to view it.
Add a contact
1
From the left-hand sidebar, click Contacts.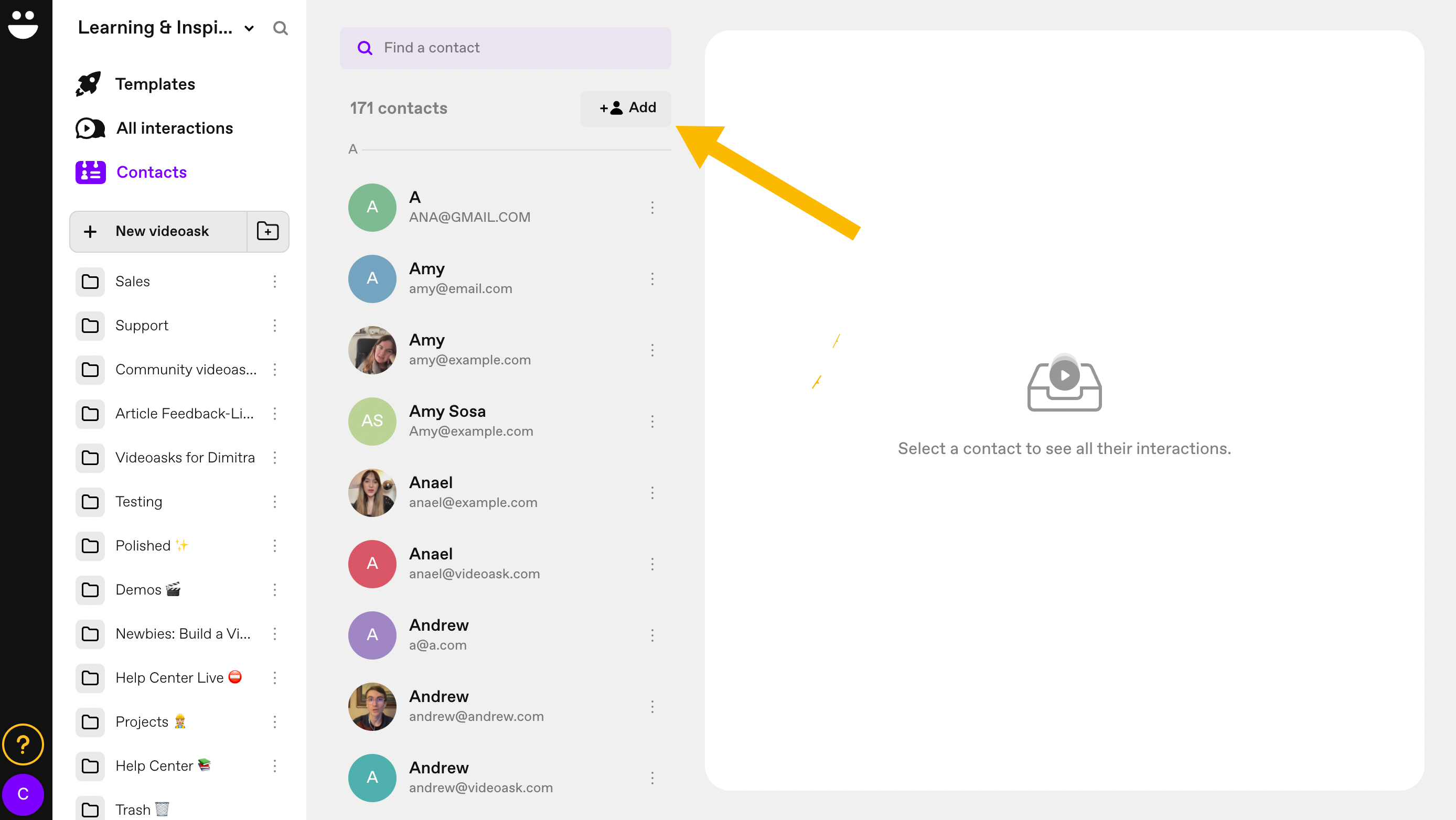 4
Enter your contact's Name and Email. You can also add their phone number if you like. 
Note: The Email field is a required field.
5
When you've entered their details, hit Create.
6
The contact will be added to your contact list. Why not send them a direct video message to say hello 👋? 
Edit contact details
If the contact details of a respondent have changed or they've made a typo upon submission, you might want to update their contact details. 
1
From the contacts directory, select a contact and click Edit contact details.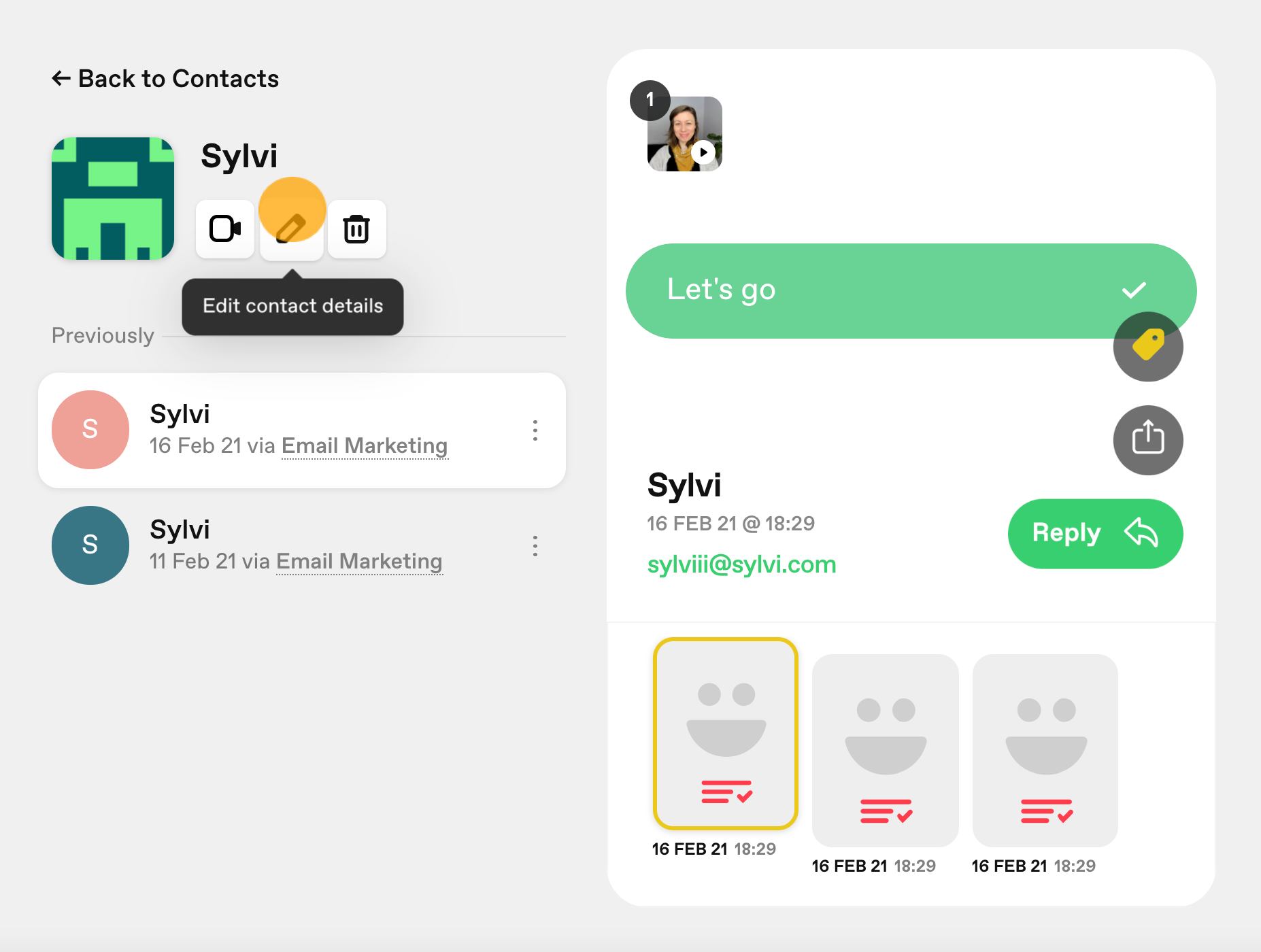 2
Edit as needed and click Update to save your changes.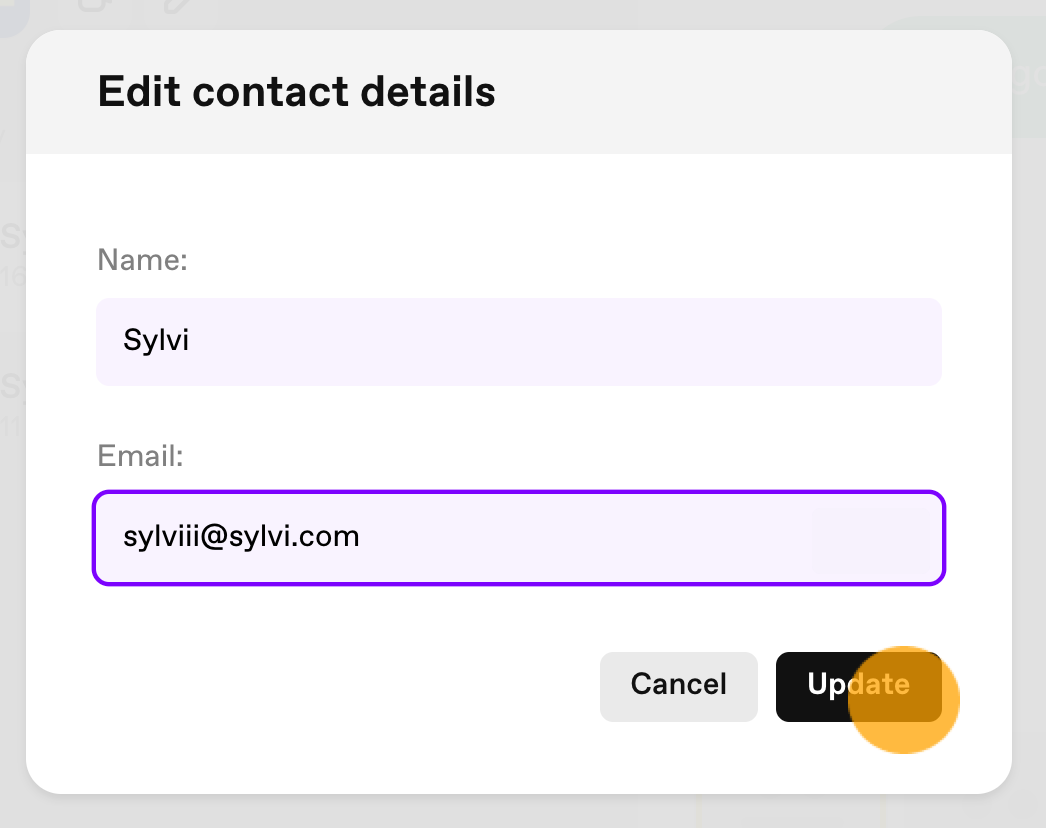 Delete a contact
If you've received responses from contacts you no longer need and would like to remove them from your contacts directory, you can delete a contact. However, note that deleting a contact also deletes all your interactions with them.
1
In the contacts directory, select a contact and click Delete contact.
2
Type the contact's name to confirm you truly want to delete it. Click Yes, delete it.
⚠️ Important: Deleting a contact deletes all their responses and your interactions with them as well. Deletions cannot be reversed.
Delete interactions
If you would like to tidy up your account, you can always delete old or unnecessary interactions. Be aware, however, that deletions cannot be undone. For major tidying, learn how to delete videoasks and folders.
1
Click the three vertical dots next to the interaction you want to delete.
2
Select Delete entire interaction.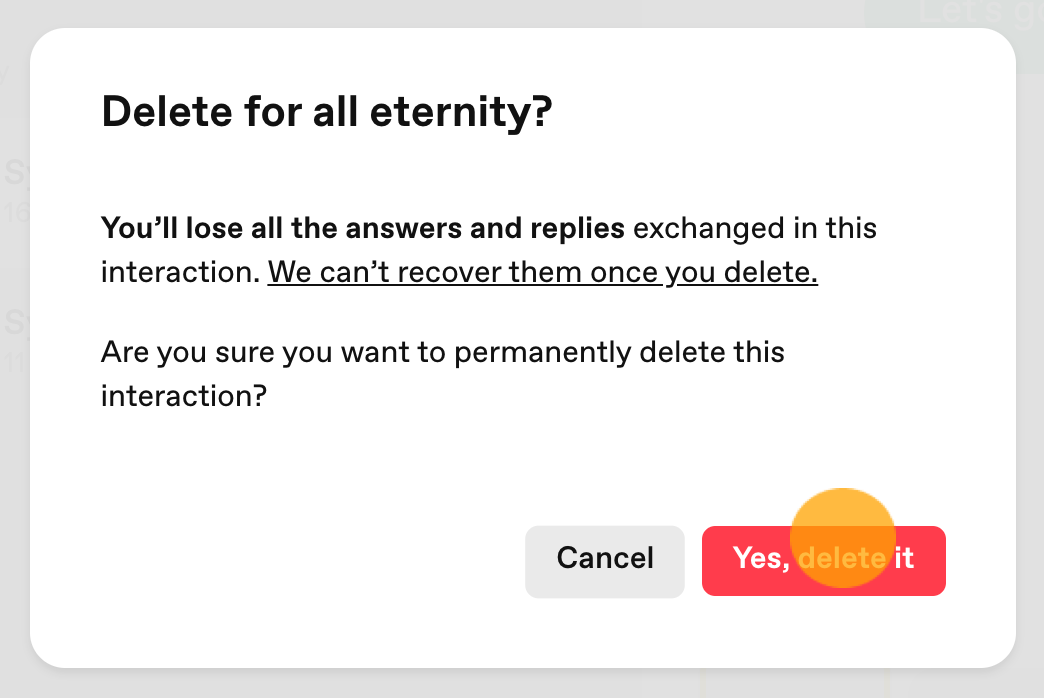 Tag interactions
You can tag interactions from directly within your interactions feed and videoask inbox. To quickly tag interactions with many contacts, you can also do so from the contacts directory. 
2
Toggle on any existing tags.
3
Type to add a new tag and click + Add.
4
When you're finished editing tags, click Done.