Are you looking for a way to close your videoask to new responses? You can block new responses from being submitted by scheduling a close date.
However, if you'd like to still display part of your videoask or a video explaining why it is closed, here is an alternate method. 
Note: This method uses conditional logic and URL redirect (available only on our paid plans).
Display a videoask without accepting responses
1
From your VideoAsk account, select the videoask you want to close and click Build to open the videoask builder.
2
Click the + sign to add a new step to the beginning of your videoask.
5
Add some overlay text explaining that the videoask is closed and click Continue.
6
The answer type will be set to open-ended by default. Click the dropdown menu and select Button.
7
Enter a call to action for the button.
Now we need to add a redirect for this first step. This can be to an external URL or to another videoask.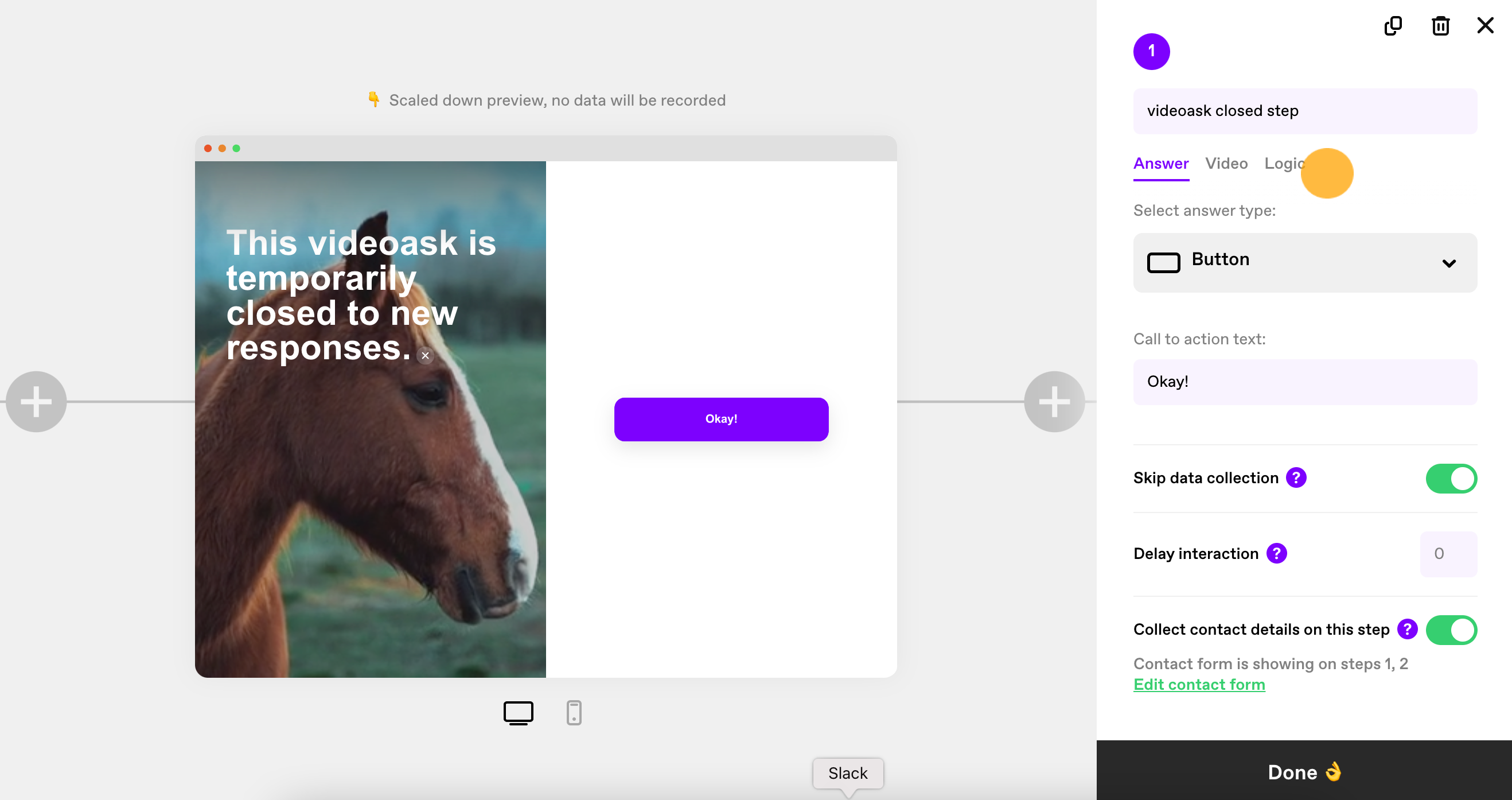 10
Click the box below the Logic tab.
11
In the Redirect to a URL field, type or paste the URL you want to redirect your respondents to and click Save.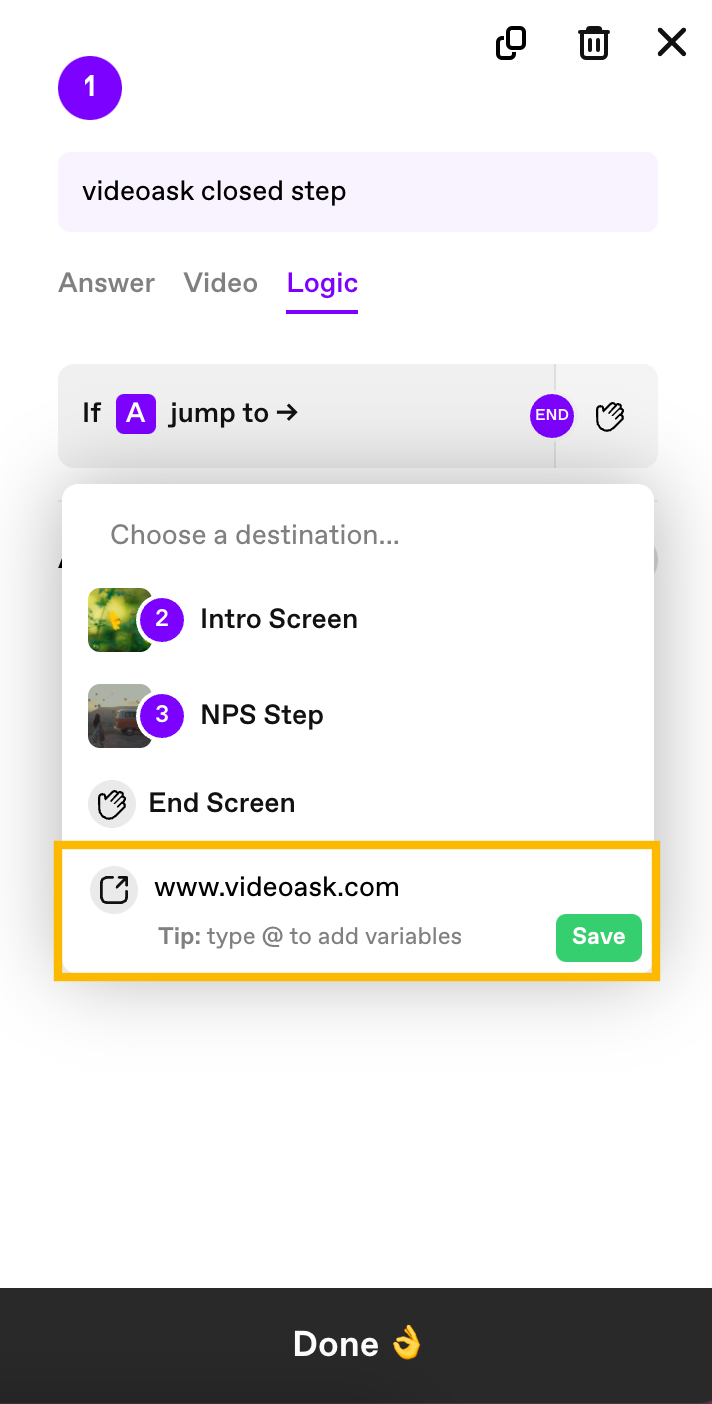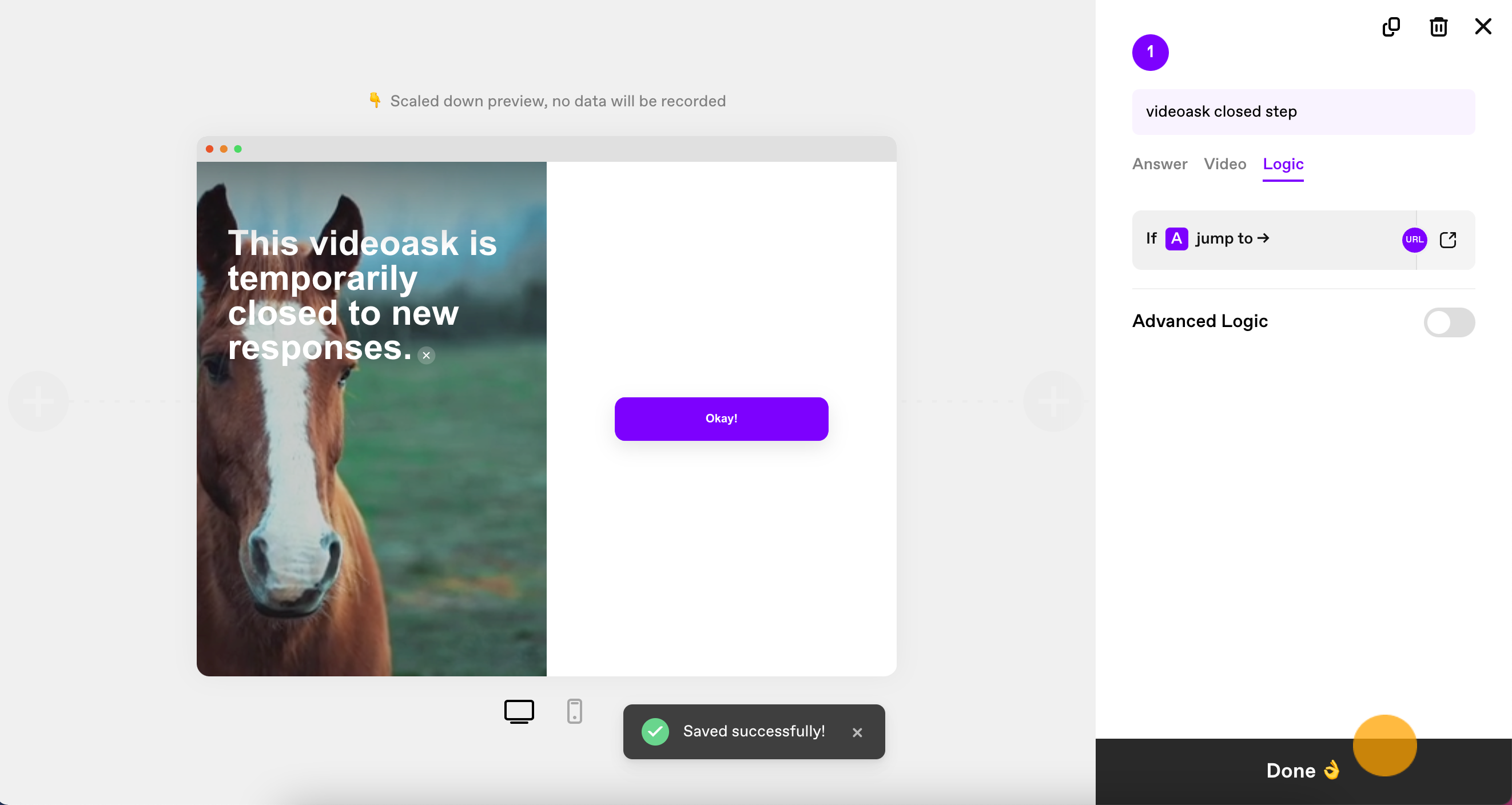 That's it! Now when someone opens your videoask, they'll see the first step of your videoask, but will be redirected when they click your call to action button. This will keep the rest of the steps in your videoask hidden from respondents until you want to use them again. 
Note: By default Button answer type skips data collection. If you want to see how many people have viewed your videoask step and hit the redirect button, you can turn data collection on to receive new responses in your inbox every time someone hits the redirect button.