Descript is a powerful transcription and video editing tool (if you haven't checked it out yet, do - we're totally smitten 😍). Export any projects you've edited in Descript directly into your media library.
If you're new to video editing or Descript, check out their article on how to get started.
Note: This requires a Descript account. 
Export Descript videos to VideoAsk 
1
When you're done editing your video in Descript, click Share.
3
Click the More... option.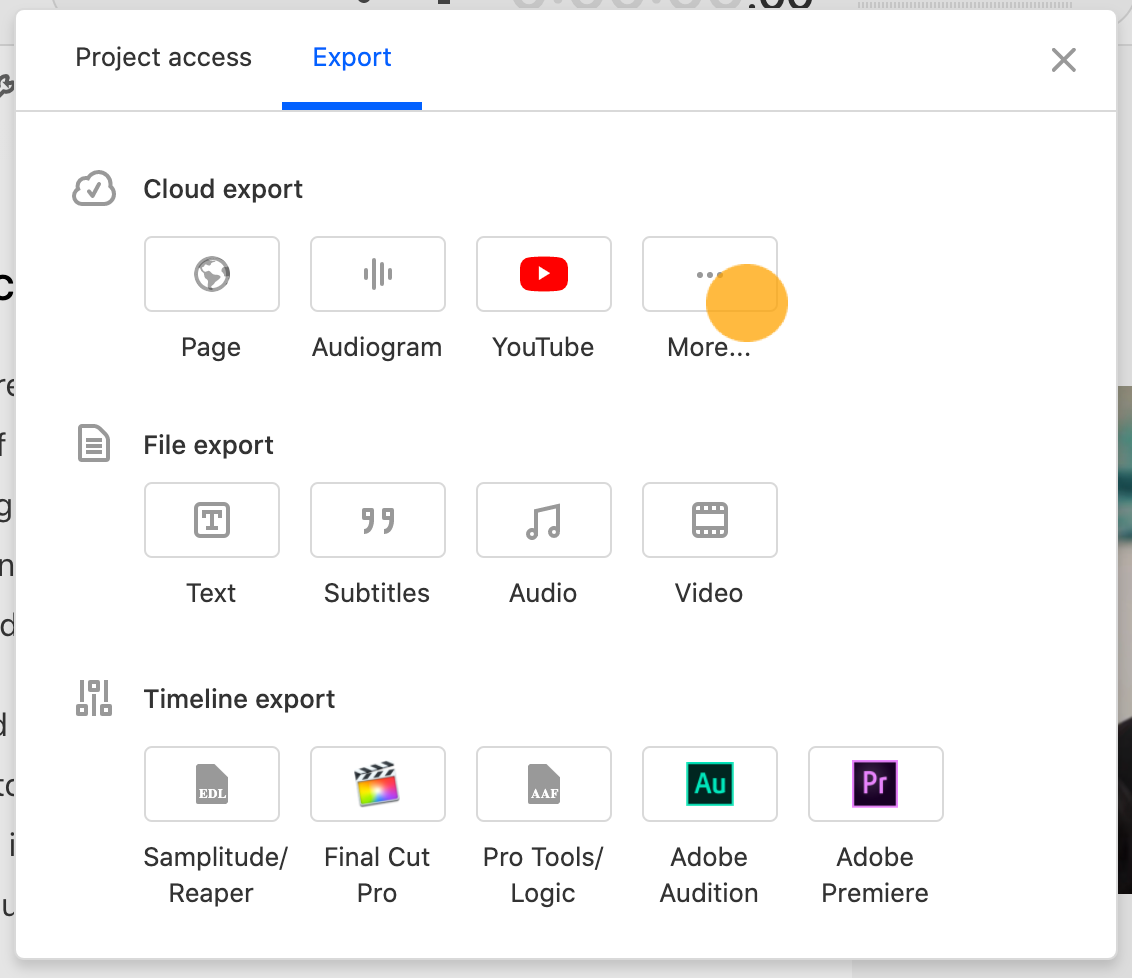 4
From the dropdown menu, select VideoAsk.
5
Before you can export your video, you'll first need to publish it. Choose a name and page settings and click Publish.
6
Click Continue with VideoAsk.
7
You may need to wait a little for your video to load while Descript works its magic. When your video is ready, click Add to media library.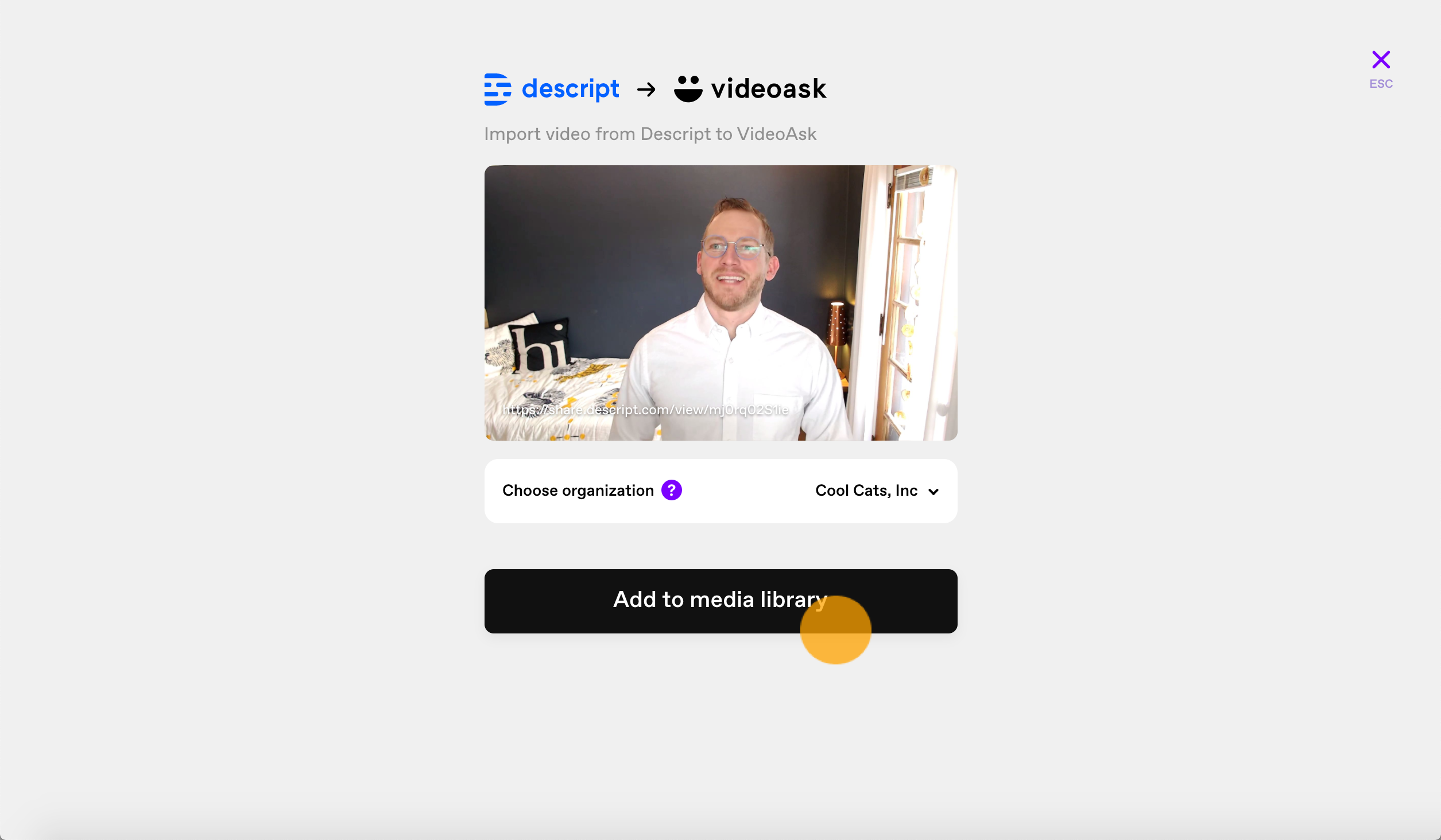 8
You now have two options. If you'd like to create a new videoask with your video, click Create a videoask with this video. If you'd like to add this video to an existing videoask, select it from your media library.