*The NPS answer type feature is only available for users on the Grow or Brand plans.
Check out our NPS VideoAsk Template.
Add NPS answer type to your videoask:
 1. Sign in and click + New Videoask.
If this is your first time creating a videoask, you can check out
t
h
is
article to see how it's done.
2. After recording or uploading your video, you can choose how you'd like people to answer your videoask. If you're on a paid plan, you'll see the additional option for NPS: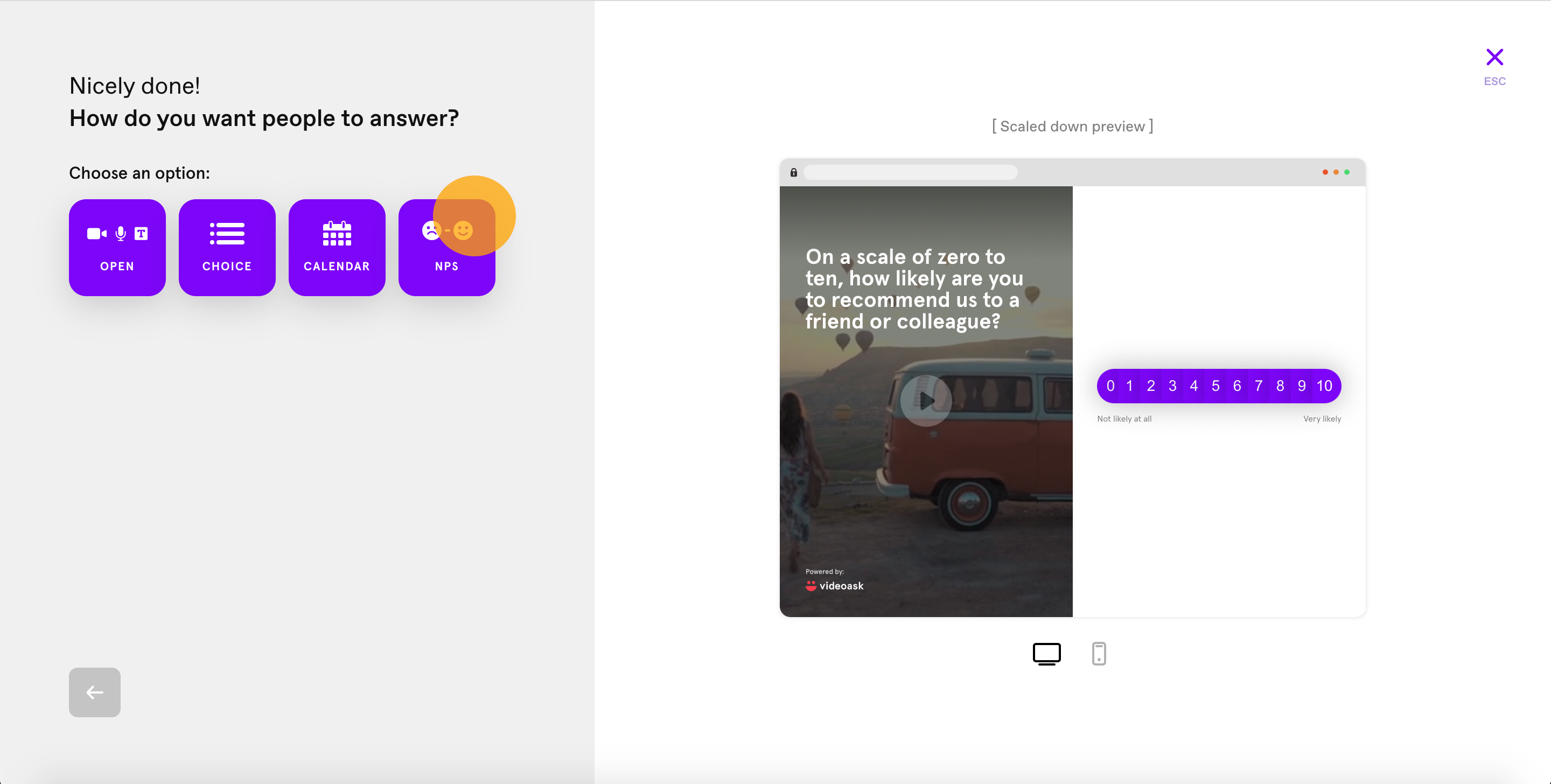 3. Click NPS to select this answer type
4. You can customize your labels if you'd like. Otherwise, zero will be "not likely at all" and ten will be "very likely"
5. To customize your videoask, you can give it a title, choose to request contact details from your respondents, select its language and customize its colors.
6. Click Create videoask.
7. Next, make the most of the NPS answer type in your videoask using our NPS Template.
You can add
multiple steps
to your videoask, use
conditional logic
, and follow up with respondents
 to start collecting awesome feedback!