Want to be a rockstar who takes advantage of the features of both VideoAsk and Typeform? Keep reading to learn how to redirect your respondents from one to the other!
This guide creates a sequence starting with a typeform, redirects to a videoask, and finishes back at a second typeform.
If you're interested in connecting a single typeform and videoask, learn how to redirect from one typeform to a videoask. 
Note: This guide uses functionalities available on paid accounts for both VideoAsk and Typeform.
Create typeform A 
New to Typeform? Learn how to create your first typeform.
You can configure your typeform however you please, so long as it includes these questions:
1. Include a question asking for the respondent's name and make it required
2. Include a question asking for the respondent's email and make it required
Create typeform B
You can also configure your second typeform however you prefer, just remember to use these questions and settings:
1. Add a hidden fields question type
2. Add name and email as fields to include (you'll see the updated URL above the preview)
3. Edit the Button Link of typeform B's thank you screen to redirect to a URL. This way when someone completes typeform B, they will be sent to your videoask instead of back to the beginning of typeform B.
Setup your videoask
As with your typeforms, you can create a videoask however you prefer. Just make sure to include these settings:
Make sure you are collecting contact details:
1. Go to Build & manage this videoask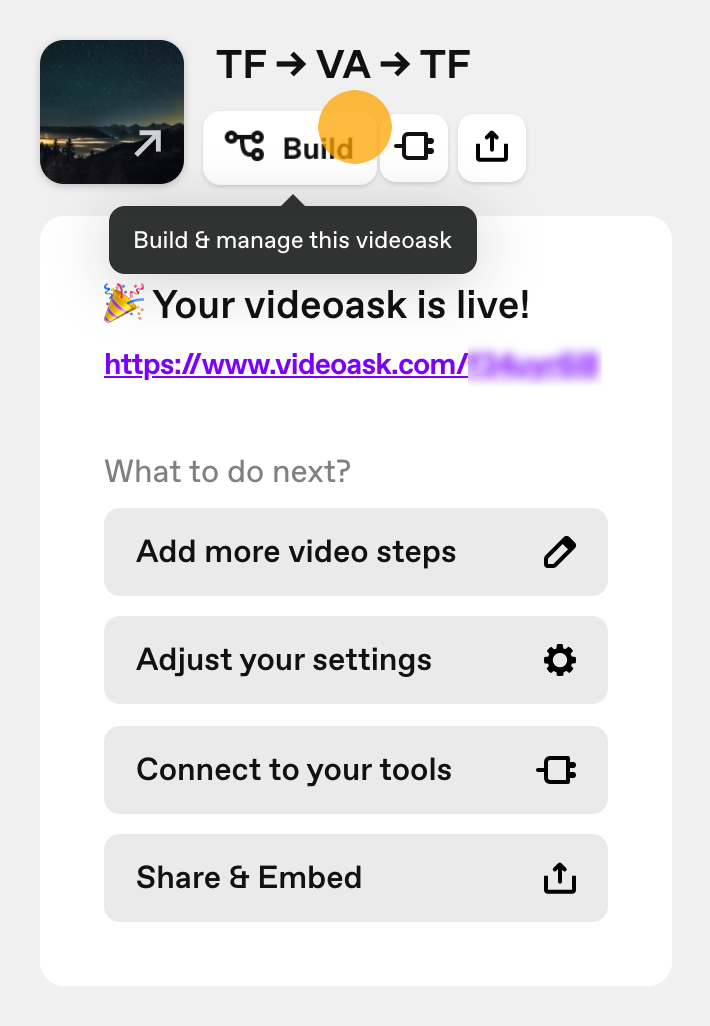 2. Click on Contact Form
3. Make sure Collect contact details is toggled ON and that you're collecting Name and Email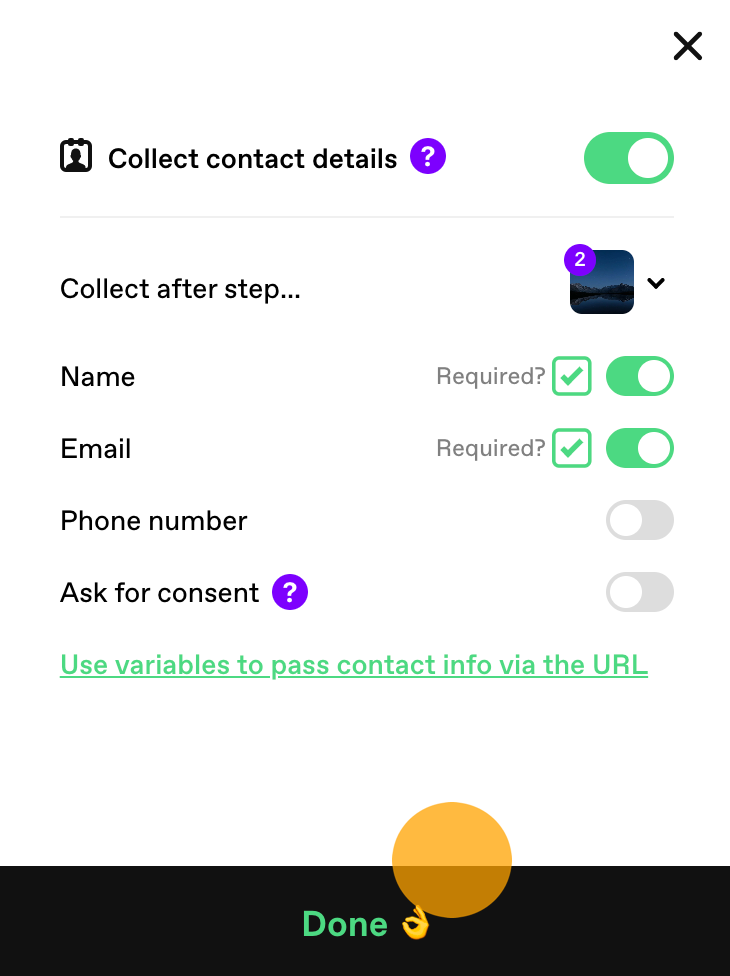 5
In the editor, click to Add a new step right before the Goodbye Screen
OR you can click and drag to add a new step
6. Click the Redirect to URL field, and paste the link to typeform B with hidden fields for contact name and email.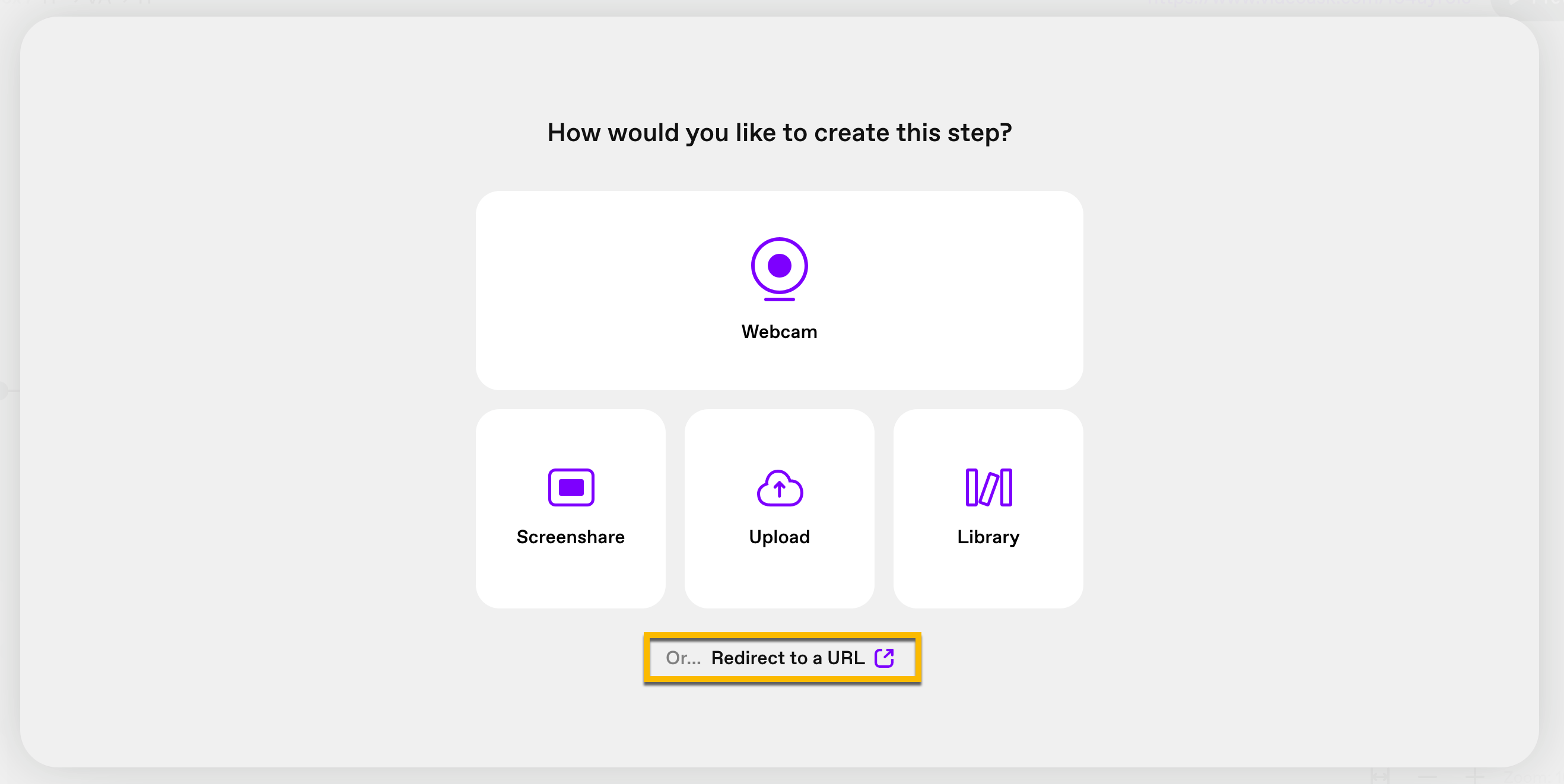 By default, the hidden fields in your url will include an XXXX placeholder (ie #name=XXXX). Now you'll need to replace those XXXX's with the VideoAsk variables.
In the appropriate part of the url, delete the "XXXX" and type "@" to pull up the list of variables. Select Contact name and Contact email in the relevant places to do so.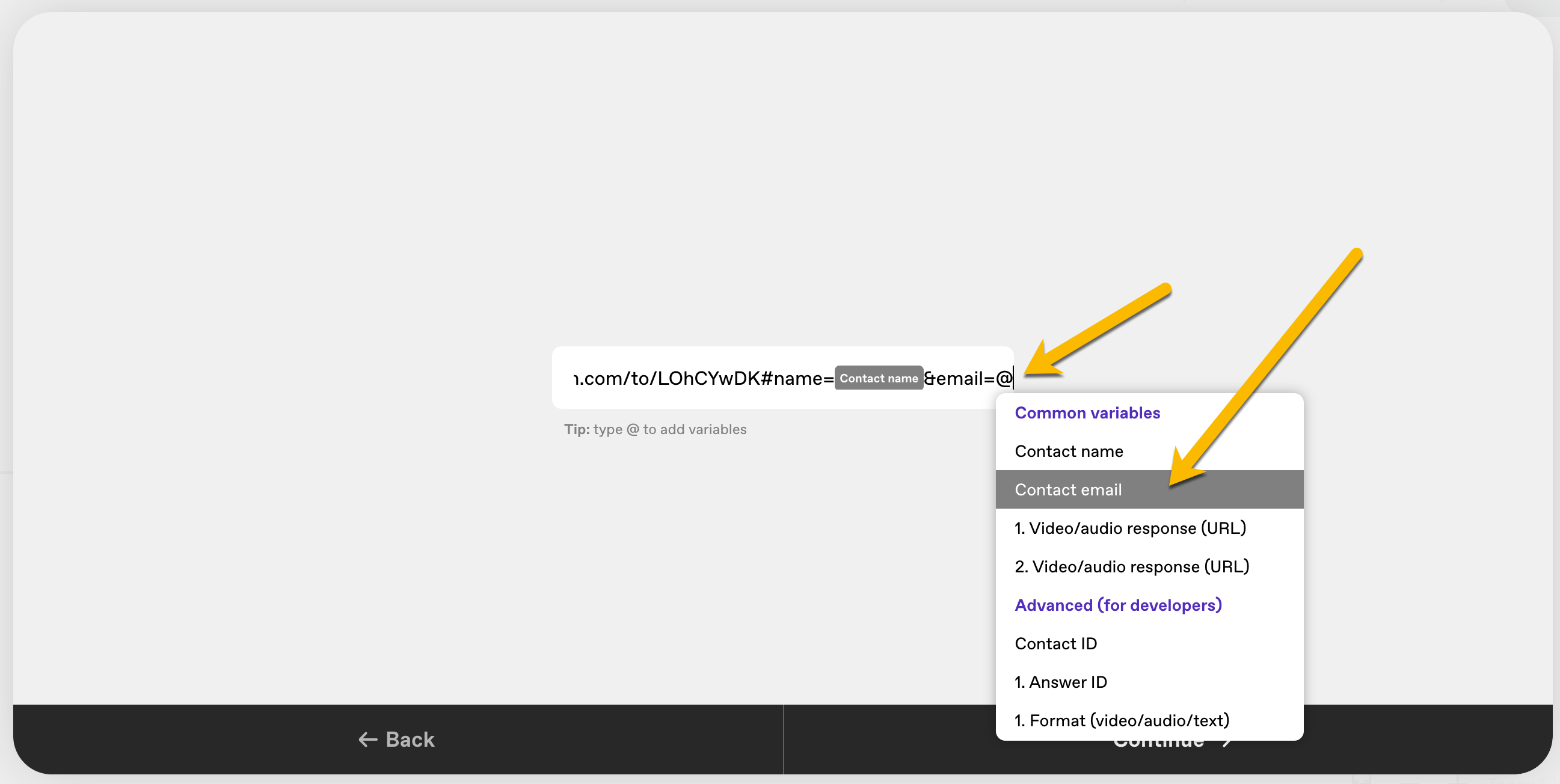 When finished, the end of your url should read #name=Contact name&email=Contact email.
Then, click Continue!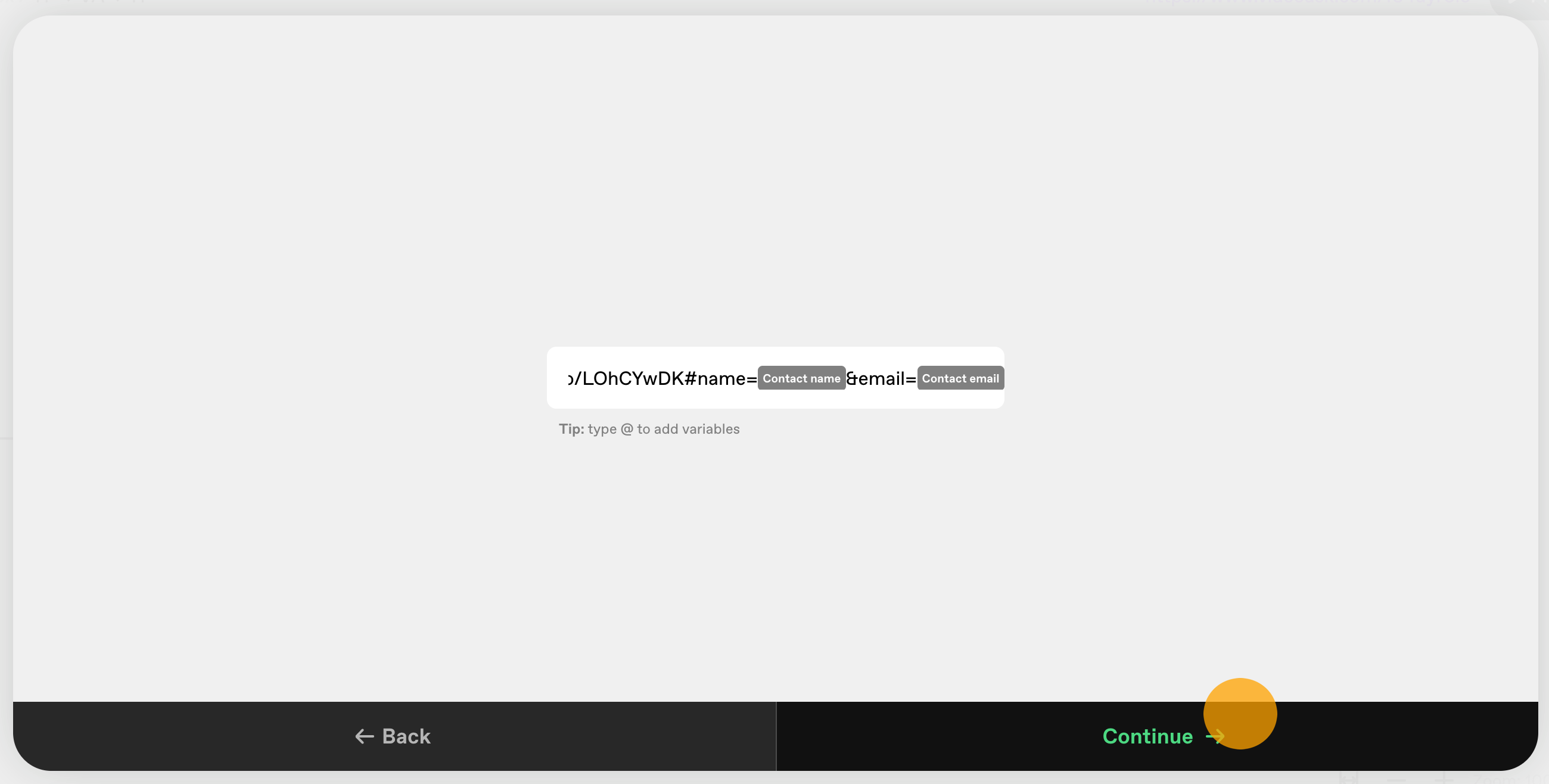 Generate your videoask link
1. Go to Share & Embed
2. Add variables contact_name and contact_email under "Share your URL"
3. Copy your videoask URL with the contact name and contact email variables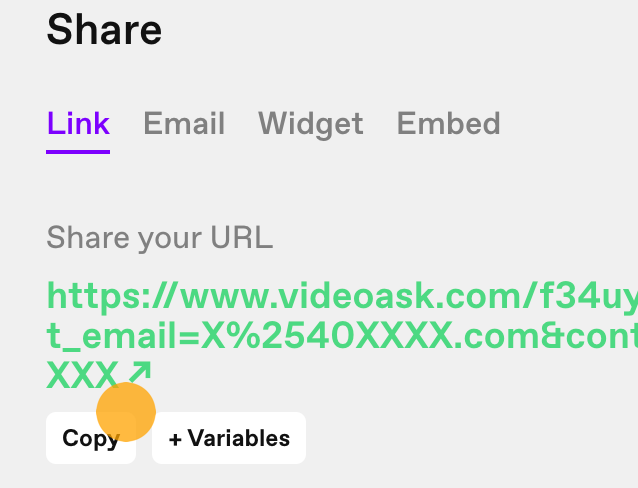 Edit typeform A's thank you screen
1. Edit the button link of typeform A's thank you screen and paste the videoask share URL with the email and name variables. 
2. Once again you will need to replace the placeholder "Jane Doe" email and contact name. To do so click + and select:
contact_name = recall information from question where NAME was asked
contact_email = recall information from question where EMAIL was asked
2. Publish typeform A and typeform B. You should be good to go!
Make sure to test your sequence by opening typeform A and going through all the questions to ensure all your variables and hidden fields are behaving properly! 🙂
Keep in mind:
Responses to typeform A's questions will appear in typeform A's

response panel

Responses to typeform B's questions will appear in typeform B's

response panel

Video answers for the

videoask

will appear in your

VideoAsk

inbox